Ryan Conners

I believe that following the standard, routine legal avenues can often be wrong. No two persons' legal issues are the same, and rarely do issues fit neatly within a predetermined path to a successful outcome. Therefore, I feel it is important to consider challenging the status quo if doing so will vindicate your rights.
Further, at Conners Law, I want my potential clients to know what to expect when working with me. I take an honest, straightforward approach to working with my clients, and act as a strong advocate throughout the entire legal process. Conners Law is a focused, results-driven firm built on the foundation that client service is of the utmost importance.
Your situation is unique, and the benefit to working with my firm is that you will work with me directly. I take a multi-pronged approach to developing effective legal strategies that work for my clients' unique needs. I will always consider several approaches to your problem, and together we will choose the optimal route. My clients value and appreciate this approach to handling legal issues.
Experience
From a young age, I have believed strongly in civil rights and liberties. I practice law on behalf of individuals because I know how daunting societal pressures and our legal system can be, and I know individual people are most in need of support. Spending several years working in the real world before law school gave me a unique perspective and allowed me to seriously consider my path in life. Rest assured, my representation of clients reflects not only the core beliefs behind my practice, but also my life experiences and understanding of how the world operates outside of the law. I have assisted clients with an array of employment matters, including full on litigation, negotiating settlements, and contract review.
Education
University of Minnesota Law School, Juris Doctor
University of Minnesota, Bachelor of Arts in Political Science and Government
Professional Associations
American Bar Association
Minnesota State Bar Association
Labor and Employment Law Section, Minnesota State Bar Association
Criminal Law Section, Minnesota State Bar Association
Hennepin County Bar Association
National Employment Lawyers Association, MN Chapter
Minnesota Hispanic Bar Association
Court Admissions
Minnesota Supreme Court
United States District Court—District of Minnesota
Brittany Oman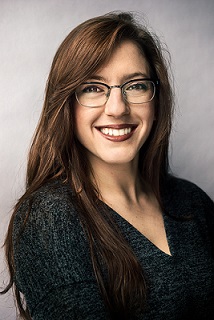 Brittany Oman joined Conners Law in 2017 as a Law Clerk. Brittany is currently pursuing her Juris Doctorate at the University of St. Thomas School of Law, and expects to graduate from law school in the Spring of 2018.
Brittany came to law school with a drive to empower marginalized individuals through the use of their legal rights. Since starting law school, Brittany has participated in the St. Thomas School of Law Legal Services Clinic, and has worked as a law clerk at the Executive Office of Immigration Review. These experiences have only solidified Brittany's passion for using the law as a tool to better individuals and communities.
At Conners Law, Brittany is able to gain first-hand experience working with individuals all along the employment spectrum: from those who have been subjected to various unlawful employment practices, to those starting a new business, and everything in between. At Conners Law, Brittany is not only given the opportunity to engage with the nuances of various legal issues, but she is also given the opportunity to engage clients in sensitive communications, and through respect and empathy, help provide the best solutions tailored to each client.
Contact Conners Law to Schedule Your Free, No-Obligation Consultation.
There is no charge for the first consultation. Please contact my firm at 612-339-1515 or by completing a contact form. I handle employment law issues, noncompete disputes, and criminal defense matters throughout the Twin Cities.